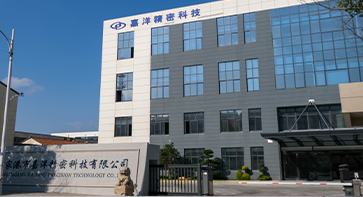 Zhangjiagang Jiayang Precision Technology Co., Ltd. is located in Zhangjiagang City, Jiangsu Province, a perfect region in the Yangtze River Delta. With the most convenient transportation to Shanghai, Suzhou, Wuxi, etc.
Since 1997, our company has been developing and manufacturing metal parts for various electrical and electronic and hand tools. We have many professional and experienced employees in R & D and mold making and more than 40 different sizes of punching machines. 80% punched parts go through the continuous punching mode, with guaranteed high quality and stable production.
Jiayang series cash drawers are our main products developed by ourselves in recent years. With its brand new and fashionable design, good structure, long-lasting working life, we have acquired several patents for cash drawer. With scientific way and solid technology, we can ensure that the good life of Jiayang series cash drawers over 2 MILLION times. Our products are very welcome at home and abroad, such as the Middle East, Australia, Africa and Europe.